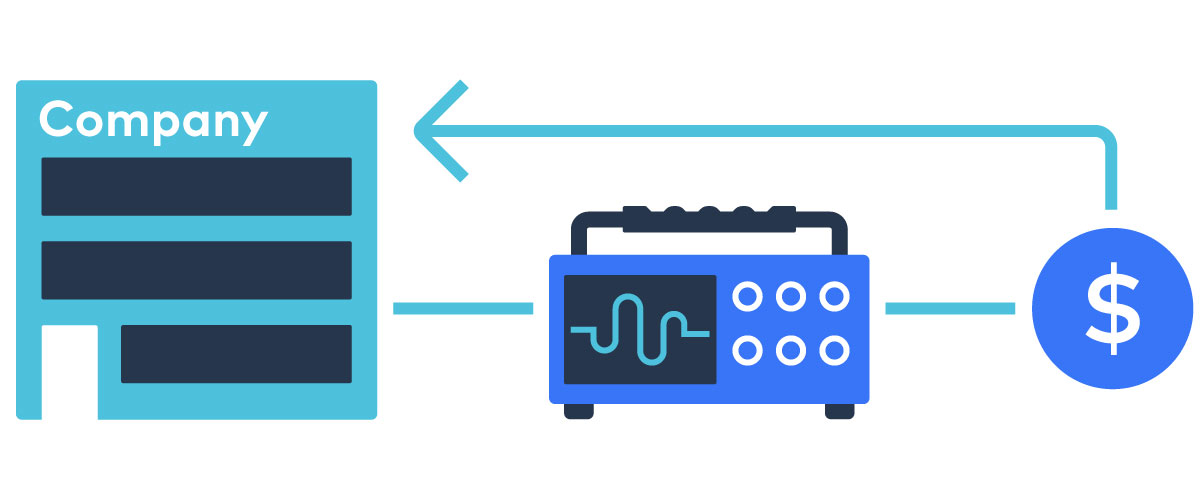 Experience
SVD has decades of experience guiding Companies, Workout Groups, Lending Institutions, Banks, and VC's on how to properly repurpose assets on the secondary market. We have conducted thousands of auctions for both complete plant/facility closures and surplus assets to the ongoing operations of large companies. We have successfully implemented asset management and disposition solutions into some of the largest companies in the world.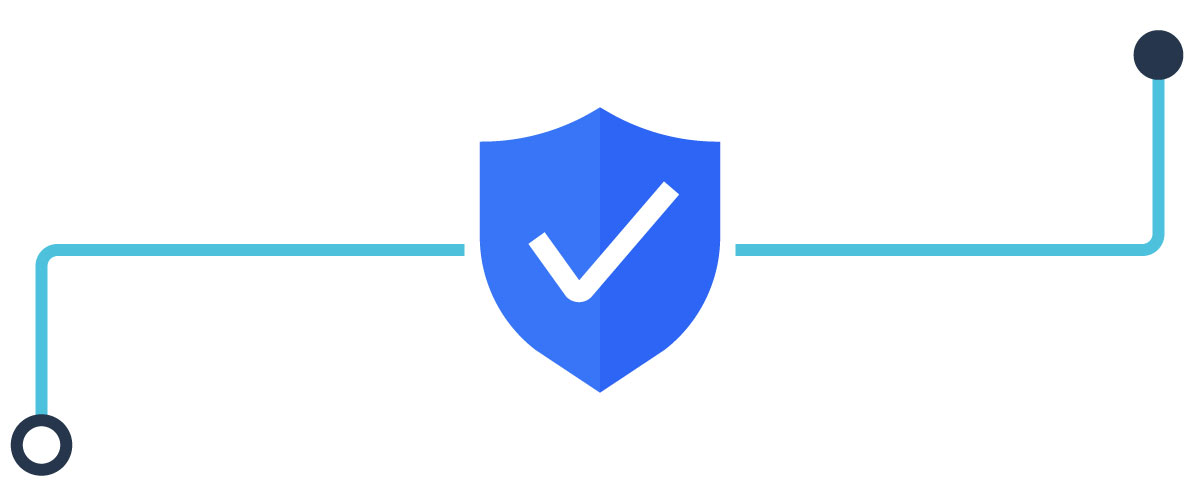 Trusted Advisors
At SVD, our interests are always aligned with our clients. Every project has different requirements and expectations. We take the time to fully understand the requirements and provide disposition proposals that ensure we will meet and execute on what is expected. We consider our clients to be our partners and we guide them accordingly. We treat all aspects of any disposition process as if we own the assets.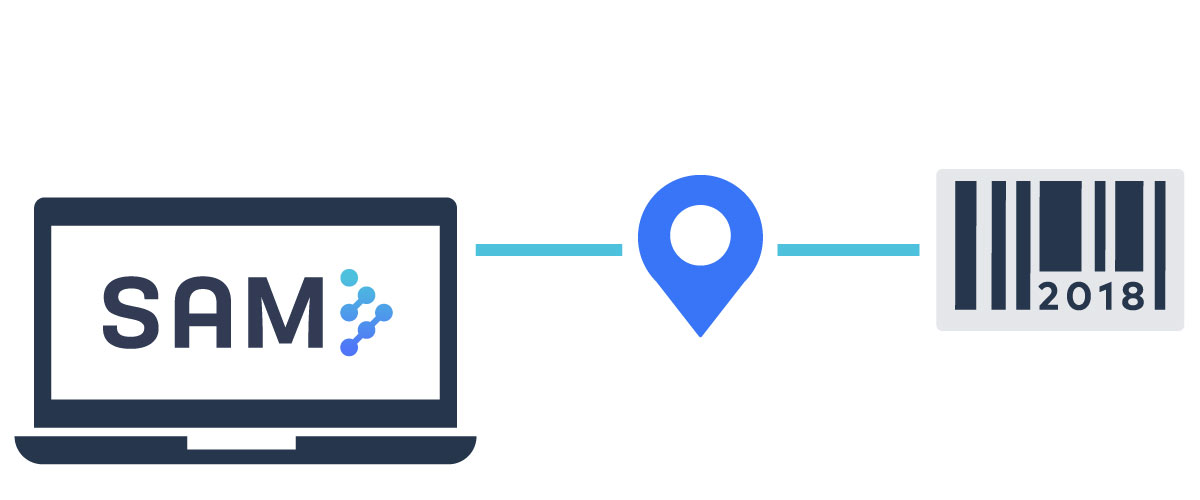 Visibility & Accountability
Our management tool SAM (Strategic Asset Manager) provides our clients with asset tracking, complete control, and visibility both prior to their sale and financial reporting directly after.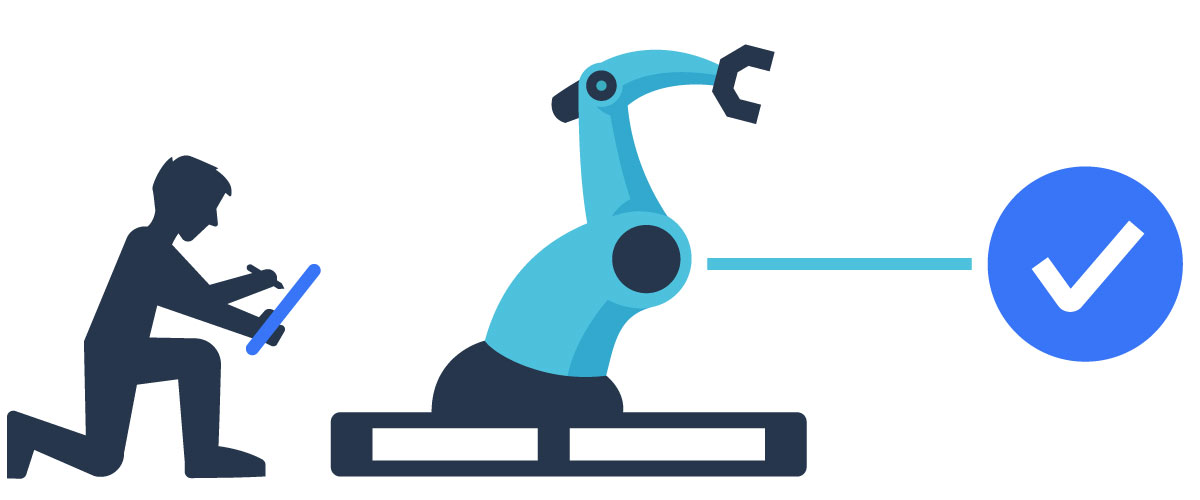 Equipment Knowledge & Know-How
Our experience spans dozens of industries and equipment classes. We have successfully sold hundreds of manufacturing plants which generated over a half billion dollars in revenue for our clients. Our core strength is in considering all complexities and challenges on each project, before we start. We understand the importance of meeting timelines and plan accordingly in order to exceed our client's expectations. Our Project Managers and Spec Writers are detail oriented, experienced professionals; they work with and oversee all aspects of our projects, from the start of each engagement until the final asset is removed. They also oversee and help manage all vendors including Hazmat, Electrical, Rigging and Cleaning.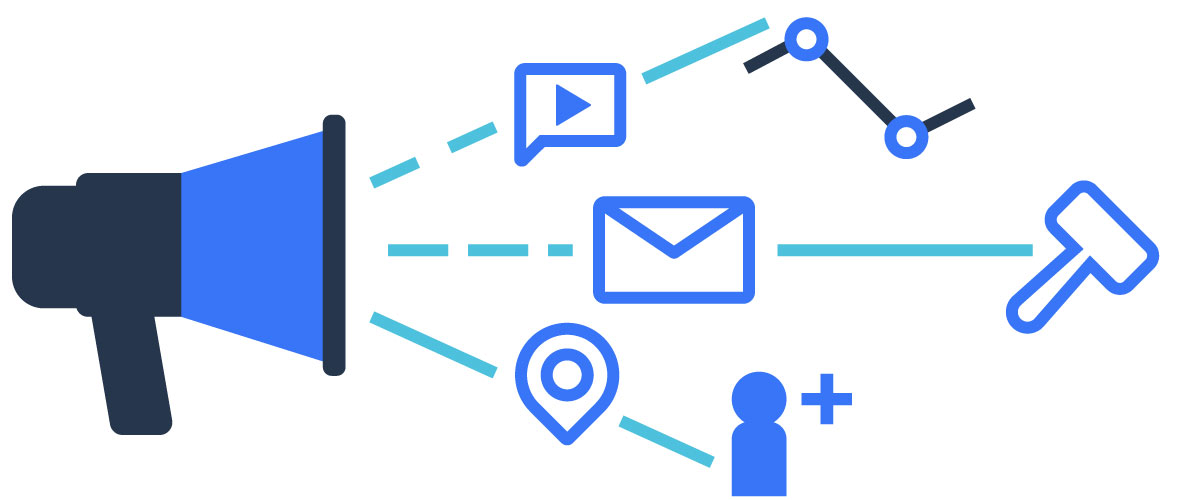 Dynamic Marketing
Our in-house marketing team has developed an array of effective go-to marketing strategies that build high interest for each of our client's sales. Regardless of the industry or equipment class, we'll connect your assets to the purchase-intent audience and ensure that a competitive bidding environment is set. Our marketing team understands the objectives of our clients and works directly with the project managers to create the most effective marketing materials for every sale.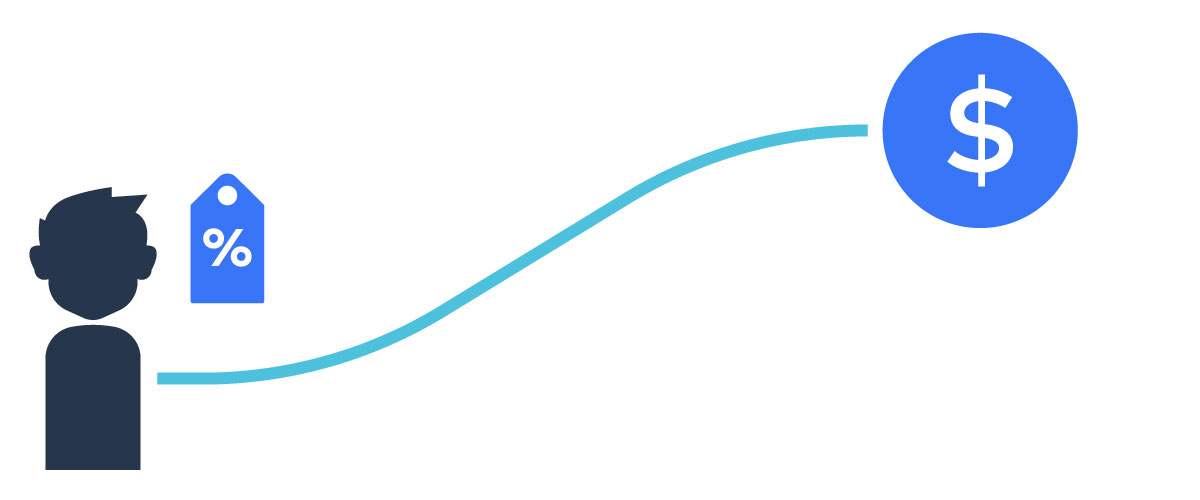 Flexible Compensation
As your partner, our priority is to always maximize your return on the secondary market for the assets we are selling. History has proven that this is done best by selecting a company that works on a commission basis, one that shares the common interest of working as hard as they can to recoup the highest returns—because collectively, we win together. We also understand that certain instances may require an outright purchase for the assets and/or facility—and we are readily available to accommodate that as well.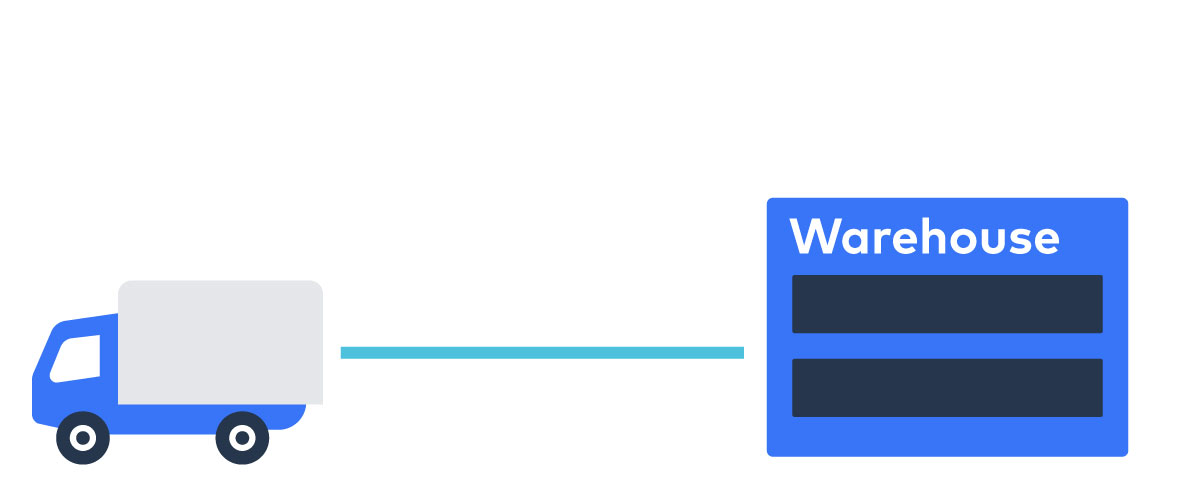 Logistics & Warehousing
Full Service Support for Packaging, Rigging & Warehousing
Achaogen

Information Technology
Burlingame, CA

Aether

Complete Facility Closure
Wireless Hifi Speakers

San Francisco, CA

Aeroflex

Surplus Assets
Machine Tools & ETM

Lenaxa, KS

Advanced Energy

Surplus Assets
Power Generation Equipment

Bend, Oregon

Alaska Airlines

Surplus Assets To Ongoing Operations
Information Technology

Silicon Valley, CA

Aldea Pharmaceuticals

Complete Facility Closure
Developed Small-molecule Modulators of the ALDH

Redwood City, CA

Anki

Complete Facility Closure
Research and Development, Information Technology

San Francisco, CA

Aoptix

Complete Facility Closure
2 Buildings (60,000 Square Feet)
Free-Space Optics
ETM, Optical Test and R&D

Campbell, CA

Amonix

Complete Plant Closure
100,000 Square Foot Facility
Concentrated Photovoltaic Solar Power Systems

Las Vegas, NV

Arzon Solar

Surplus Assets
Semiconductor Packaging & Assembly
Surface Mount Technology

Penang, Malaysia

Avogy

Complete Plant Closure
50,000 Square Foot Facility
Gan-on-Gan Semiconductor Pilot Plant
Research and Development, Late-Model Semiconductor Tools

San Jose, CA

Beamreach Solar

Complete Plant Closure
30,000 Square Foot Facility
Crystalline Silicon based PV Panels

Milpitas, CA

Bosch North America

Surplus Assets To Ongoing Operations

North America

BP Solar

7 Complete Plant Closure Auctions
Research and Development and Photovoltaic Solar Cell Manufacturing Facilities

Fredericksburg, MD & Madrid, Spain

Brooks

Complete Plant Closure
Industrial Manufacturing & Facility Support

Petaluma, CA

Calstar

Complete Plant Closure
State of the Art Eco-Friendly Block Manufacturing Facility

Racine, WI

CardioDx

Complete Facility Closure (40,000 Sq Ft)
Cardiology & Research and Development Instruments

Redwood Shores, CA

CardioKinetix

Sold Facility in Aggregate
Medical Device & ETM

Menlo Park, CA

Chrono Therapeutics

High-End Research and Development Instruments, Lab Equipment, High Temperature Ovens, Testers, 3D Printers, Laser Cutters

Hayward, CA

Cobalt Technologies

Complete Plant Closure
25,000 Square Foot Facility
Biofuel Production
Complete N-Butanol R&D Facility

Mountain View, CA

Classic Party Rentals

Four Complete Warehouse Closures c/o of Hundreds of Thousands of Square feet filled with Party Rental Assets

Burlingame, Brisbane and Sacramento, CA

Collinear Networks

High-End Electronic Test & Measurement, Networking Equipment, Information Technology, and Office Furniture

Burlingame, CA & Austin, TX

Doppler Labs

Complete Facility Closure
Research & Development, Audio Equipment, and Inventory of 12,100 Pairs of Wireless Smart Earbuds

San Francisco, CA

Enervault

2 Complete Plant Closures
Energy Storage Manufacturing Facilities

Sunnyvale, CA & Turlock, CA

Essential Products

Complete Facility Closure
Energy Storage Manufacturing Facilities

Palo Alto, CA

GlassPoint Solar

Complete Facility Closure
High End R&D Instruments, ETM, Machine Shop, Large Quantities of FF&E and Facility Support

Fremont, CA

Glimmerglass

Complete Facility Closure
20,000 Square Foot Facility
Optical Network Management

Hayward, CA

Google

Surplus Assets To Ongoing Operations

Silicon Valley, CA

GreatPoint Energy

Complete Facility Closure
High-End Analytical Instruments, Pilot Plant Reactors, Test Stations, Lab Equipment, Facility Support

Chicago, IL

Hello

Complete Facility Closure
Sense Sleep Tracking Device
Research and Development and Electronic Test & Measurement

San Francisco, CA

Inboard Technologies

Complete Facility Closure
2 Auctions Conducted
Over 250 M1 Electronic Skateboards, (399) PowerShift Batteries, and Related Inventory

Burlingame, CA

InSite Vision

Complete Facility Closure
Biotech and Lab Equipment, Facility Support

Alameda, CA

Instart Logic

Complete Facility Closure
Information Technology / High-End Networking Equipment

Palo Alto, CA

Jaunt

Complete Facility Closure
Virtual Reality - XR Solutions Provider
Research and Development, Information Technology, and Electronic Test and Measurement

San Mateo, CA

Kaiam

Complete Facility Closure
Manufacturing, Research and Development, Optical Communication, and Telecommunications

Newark, CA

LabCommerce, Inc.

Surplus Assets
Biotech and Lab Equipment

San José, CA

Leyden Energy

Complete Facility Closure
30,000 Square Foot Facility
Battery Manufacturing

Fremont, CA


Major Bay Area Wind Energy Kite Company

Complete Facility Closure
4 Auctions Conducted
Machines Tools, Woodworking Equipment, Inverters, ETM, Welding, Winding Equipment, Raw Materials, Motors, Facility Support, Vehicles

Alameda, CA

Major Bay Area Wind Energy Kite Company

Complete Facility Closure
2 Auctions Conducted
Rough Terrain Cranes, Machine Tools,Raw Materials, Trailers

Kona, Hawaii

Maxplay

2 Complete Facility Closures
Gaming Company
High-End Gaming Computers and Virtual Reality

Austin, TX & San Francisco, CA

Mission Solar Energy #1

Complete Plant Closure
State of the Art 200 MW Solar PV Cell Manufacturing Lines (2013 & 2015)

San Antonio, TX

Mission Solar Energy #2

Late-Model Facility Support Equipment and Systems

San Antonio, TX

Mode Media

Complete Facility Closure
20,000 Square Foot Facility
Digital Media - High-End Information Technology and Related Assets

Brisbane, CA

Novatorque

Complete Plant Closure
35,000 Square Foot Facility
Machine Tools, Dynamometers Test Stations, Research and Development, Machine Tools

Fremont, CA 

Nuredis

Complete Facility Closure
Research and Development Instruments and Lab Equipment

Menlo Park, CA 

Neurotronik

Complete Facility Closure
Research & Development including Electronic Test & Measurement, Scopes, Ultrasound System, Machine Tools and Facility Support

Durham, NC

Panasonic Solar North America

Complete Facility Closure
2 Auctions Conducted
Late-Model Solar Manufacturing & Inspection Tools, Inspection Instruments, Facility Support, and Related Inventory

Buffalo, NY 

Pulse Health

Surplus Assets
Biotech Equipment

Portland, OR

Quixey

Complete Facility Closure
Mobile Search Engine
Hundreds of Apple Thunderbolt Display Monitors and Related Information Technology Equipment

Mountain View, CA

RayVio

Complete Facility Closure
Extremely Late-Model, High-End Semiconductor Deposition Tools

Hayward, CA

Reel Solar

Complete Plant Closure
70,000 Square Foot Facility Sold in Aggregate
Electroplated Thin Film Solar Lines

San José, CA

Rennovia

Complete Plant Closure
Over 50,000 Square Foot Facility
Bio Based Chemicals & Products
Research and Development, and Large Scale Bio Reactors

Santa Clara, CA

Rivertop Renewables

Complete Facility Closure
Research and Development for Progressive Chemistry

Missuola, MT

Scifiniti

Complete Facility Closure
15,000 Square Foot Facility
Crystalline Silicon Technology

San Jose, CA

Seeo

Complete Plant Closure
25,000 Square Foot Battery Manufacturing Pilot Plant
Research and Development Instruments and Battery Testing and Manufacturing Equipment

Hayward, CA

Semprius

Complete Plant Closure
75,000 Square Foot Facility
Photovoltaic - Solar Cell Manufacturing Facility c/o
Semiconductor Tools, Surface Mount Technology, Research and Development

Henderson, NC

SolFocus

Complete Plant Closure
25,000 Square Foot Facility
Concentrator Photovoltaic (CPV) systems

Morgan Hill, CA

Sonitus Medical

Complete Facility Closure
17,000 Square Foot Facility
Medical Research & Development Facility

San Mateo, CA

Sony Pictures Entertainment

Surplus Assets To Ongoing Operations
Media Production (TV and Film)

Farmingdale, NY

Sudden Coffee

Complete Facility Closure
Coffee Roasting Ovens, Industrial Espresso Machine, Tanks, Walk-In Fridge, Packaging Line, Facility Support

San Francisco, CA

Sun Edison

Surplus Assets
Standard Solar Grade Polysilicon

Houston, TX

Superwinch

Complete Facility Closure
25,000 Square Foot Facility c/o
Winch Manufacturing Equipment, Machine Tools, and $10 Million of Winch Parts Inventory

Portland, OR

Switch

Complete Facility Closure
20,000 Square Foot Facility
LED Bulb Manufacturing Equipment

San Jose, CA

Tabula

Complete Facility Closure
Information Technology - Hundreds of Servers & High-End Electronic Test and Measurement

Santa Clara, CA

Thermo Fisher

Surplus Assets - Negotiated Sale
Matrix Tune Selector & System
Negotiated Sale

Poway, NJ

Thermo Fisher

Surplus Assets
Over 40 Walk-in Refrigerators and Freezers and Facility Support Equipment

Fremont, CA

Thinsilicon

Complete Plant Closure
28,000 Square Foot Facility
Thin-Film Silicon Solar Cell Manufacturer
Research and Development and Late-Model Semiconductor Tools

Mountain View, CA

Transform Solar

Complete Plant Closure
Hundreds of Thousands Square Feet
Photovoltaic Solar Panel Research and Manufacturing Facility

Boise, ID

Twice

Complete Facility Closure
Online Retailer
Video & Post Production Equipment, Information Technology, and Asset Inventory

San Francisco, CA

Unidym

Complete Plant Closure
15,000 Square Foot Facility
Custom Thin Film Manufacturing Facility
Research and Development

Sunnyvale, CA

Verdezyne

Complete Plant Closure
2 Biotech Facilities Sold in Aggregate c/o
Research and Development, Fermenting Equipment, and Facility Support

Carlsbad, CA

Yingli Solar

2013 Solar Cell Manufacturing Line

San Antonio, TX

Zazzle

Complete Facility Closure
70,000 Square Foot Facility
High-End Printing Facility, Inventory Tracking System, and Facility Support

San Jose, CA

ZeroBase Energy

Complete Facility Closure
Chroma Testers, Generators, Inverters, Power Supplies, Electronic Test & Measurement, Facility Support, FF&E

Fremont, CA
Experience